While most business owners believe that website design is the most important service they can get for success online, it is simply not true. The most important service is web hosting.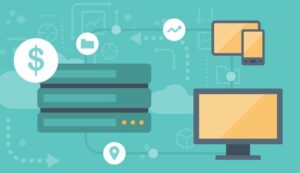 That's because without good hosting your site won't be visible at all. We've made it our mission to offer top quality web hosting to business owners and personal site owners and that's good news for anyone looking for a quality website.
Reliable Uptime
When web hosting fails, websites go down and interested visitors receive an error message. We strive to offer as close to 100% uptime for all our customers as possible, and we typically have no downtime at all aside from regular maintenance. It's rare for any site to go down and our customers rely on our uptime. We also cater to local store owners who use our hosting services to keep their online shops up and running every hour of every day.
We offer services to the following local cities in the Santa Cruz area:
High Speed Site Access
Slow websites are bad for business. That's why we focus on delivering the fastest and most efficient hosting. We've been offering web hosting for a few years, and over that time, we've developed a reliable system that helps create fast sites. Our customers enjoy snappy websites that are sure to please visitors and that is just what we provide.
If you are in any of the areas down below, give us a call to find out about the hosting you could get for your site. We can help improve your site speed or serve as the foundation for a new business site. We also offer web development, mobile optimization and design skills from our talented designers:
Santa Cruz • Scotts Valley • Aptos • Capitola • Soquel • Boulder Creek • Ben Lomond • Monterey • Los Gatos • San Jose • San Francisco • Oakland
Get reliable hosting today and stop relying on low quality services by giving us a call on our toll-free number or by filling out the contact form on this page. One call is all it takes to be on your way to a better website and new, targeted traffic finding your business.