Leading Experts in Mobile Optimization
There's a serious shift going on currently as people move away from full-sized computers and focus on tablets and smartphones. The biggest evidence of such a shift is search figures gathered by GOOGLE. This year more people searched using mobile devices than they did with full-sized computers, and that's a milestone that shows just how important it is to optimize your website for mobile.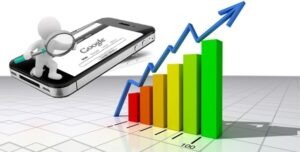 Fortunately, that's what we specialize in. Our company works with dozens of business owners ensuring that their site is optimized for mobile devices, and can do the same for yours.
Android, iOS and other Support
Building a website that works well on most mobile devices isn't easy, but if you live in these locations we can help you do just that as soon as you call us. Scotts Valley, San Francisco, Los Gatos, Boulder Creek, Capitola, Santa Cruz, Monterey, Soquel, Oakland, Ben Lomond, Aptos and San Jose business owners, blog owners and others who need help gearing their websites up for mobile users can rely on us to get the job done and to really increase your website traffic by marketing it to the right traffic sources.
We understand how to modify a website so that it shows up clearly on Android, iOS and other mobile devices. With our careful adjustments, your site will show up clearly even on a very small smartphone screen. This makes your website much more accessible and should increase the number of visitors throughout the year.
Improve Visitor Numbers
There's nothing worse than working hard to market a website only for the numbers to stay about the same. That's what will happen if you focus on just computer users and don't target mobile users specifically. We can teach you how to target mobile users appropriately and how to transform a standard website into a mobile friendly one.
Business owners from any of the following locations or others outside the local area can give us a call today and learn about the options that are available to you:
When you need the best, we have what it takes to get your site mobile ready.