Keywords are the terms that people enter into search engines to look for answers to their problems. For example, a person looking for a gym in Santa Cruz would likely enter "Santa Cruz fitness center" or some variation of that term.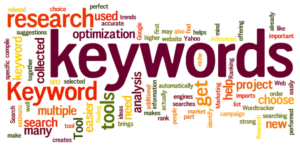 When trying to build a successful website, keyword research is an important step in the right direction, and it's something that is best left up to experts. We employ some of the leading keyword experts that can research top-quality keywords for your business, and put together a list of terms that you can dramatically improve your business with. It just takes a bit of time and effort to get the results that you're after.
Competition Analysis
While coming up with keywords, we always take a close look at the local competition in these surrounding areas:
After evaluating the competition, and looking at their keywords, we come up with a detailed plan of potential keywords to use.
Keyword Research
Once the initial competition research is complete, we rely on our state-of-the-art keyword research software to come up with leading options for you to consider for your website. We'll recommend some of the best keywords based on ranking difficulty and earning potential, and give you the chance to begin using them on your own website.
If you live in Boulder Creek, Scotts Valley, San Jose, Capitola, San Francisco, Aptos, Monterey, Los Gatos, Ben Lomond, Soquel, Santa Cruz, or the Oakland areas, we can offer you custom-tailored keywords that will fit with the local community and give you the edge over less optimized competitors.
Just call us today, and we'll go over the benefits your site will receive from keyword research, and what you can expect when you begin working with our website.