Many business owners believe that all they must do is get a website up on the internet and it will start benefitting the business. While it will work to show off the products and services that they must offer, it isn't going to start bringing customers in right away without some search engine optimization first.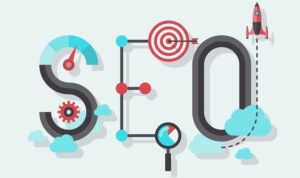 At Los Gatos SEO Company, that's what we specialize in. We understand how to take a stagnant website and help it stand out. We can help attract visitors to the site, and transform your site into an engine that builds customers for your business.
We Target Useful Key Terms
Every time a person searches for information on the internet, they rely on a key term to bring up the information. When looking for a plumber a term like "Los Gatos Plumber" would probably bring up some beneficial results. Unfortunately, not all terms are created equally, and some search engine optimization (SEO) companies focus on the less beneficial terms because they are easier to rank for. That's not what we believe in. At Los Gatos SEO, we search for the very best key terms that are going to bring in a large amount of traffic to your site. We won't just promise you a number one rank for just any old terms, but for the important ones that will make your website more profitable. To show how confident we are, we'll even give you search numbers for each of the key terms that we'll rank you for, so you know what you are getting for your money.
Attracting Paying Customers
Some website visitors are after free information, and others are after products or services. While you can eventually turn some of the freebie seekers into paying customers over time, most of the time you'll be wasting your efforts trying to convince them. We focus on attracting the right kinds of visitors to your business site, the paying ones. Paying customers are searching for specific terms that suggest they are looking to make a purchase. "TV repairman in Los Gatos" is a much better key term than "How to fix a television" is, and that's the type of terms that we'll get your website ranking for so that you can start bringing customers that are willing to pay.
Ranking up Your Site Efficiently
At Los Gatos SEO Company, we believe in doing the job as efficiently as possible, which means focusing on the most important factors of ranking a website. When working for a business owner, we'll rely on techniques that we know will bring in the best results, rather than providing every single service that helps rank a website. That's why our services are more affordable, and will offer a greater benefit than some SEO specialists that promise a long list of services just to try and look good. It's important to spend your money as efficiently as possible when trying to rank a site, otherwise it's much more difficult to achieve that return on investment.
Taking on the Competition Intelligently
Search engine optimization is mostly about competing with competition, or knowing how to go around competitors. Every single one of our optimization campaigns starts off with a probe into what competitors are doing to rank their own websites. Researching competitors closely does two different things. The research lets us know where there are gaps in the market where we can squeeze into easily, and how much work it is going to take to effectively rank a website in that particular niche. After doing the research, we can more efficiently build up your site, and avoid taking on costly key terms that simply aren't going to be worth the effort.
Stop trying to rank your business site all on your own, and give us a call today. We'll explain how we can get your website noticed quickly, and transform that site into an asset, rather than an expense.