Whether you're coming out with a new product line, a new service or you're just launching your business for the first time, a good quality press release and distribution will ensure that you have an interested customer base coming to see your website, and that you get the desired response to the new changes.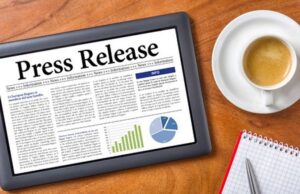 We have an in-house press-release team that specializes in putting out releases for businesses in the following cities: San Jose, Ben Lomond, San Francisco, Santa Cruz, Los Gatos, Aptos, Soquel, Scotts Valley, Oakland, Monterey, Capitola, Boulder Creek.
If you live in any of the areas listed above, you should consider checking out our services to find out how you can let locals know about your new services and exciting features.
Custom Crafted Press Release
Every press event is different, and many times you won't have release details written up about your services or exciting new offer. That's where we come in. Our team of experts can custom craft an exciting release for your company that details all the perks that they'll enjoy from your new offer. We'll gather relevant details from you, craft the piece, and then send it by you for approval before distributing it.
Press Distribution
We understand how to get the word out about your press event and can ensure that your release is distributed widely. Not only will this help build up interest in your company more, but it will also give your company a more professional image, showing that you are newsworthy.
Our expert release team will contact key news organizations and websites in the following cities to spread the word about your business:
Act today by giving us a call or filling out the contact form and get the word fast out about that exciting new offer you're making available for customers in your area.