When it comes to creating a business, branding is vitally important, especially on the internet. That's why you need a high-quality logo to represent your company with.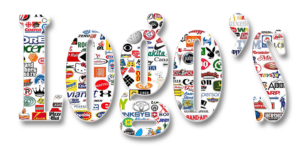 We offer top-notch logo design services and since we're a talented SEO firm, we understand how to create logos that will help with ranking your website as well.
Creating an Attractive Design
The design of a business logo is vitally important and not something to be rushed through. Our talented designers take their time and come up with the best possible look that fits your brand closely. They'll consider basic information about the company, the different services and the name of the company itself when developing a good quality logo.
Local Logo Design
To create the very best logos, our team likes to work with local clients whenever possible. It's simple for us to create logos that will appeal locally, and will have the biggest impact when working with businesses from the following locations:
If you live in one of the listed locations, we hope you consider working with us to design your logo as we can offer you top-notch designs and something that your business can be proud of.
Building a Brand
The logo that we create for your company will help further your brand and make your business easy to recognize. All the best companies rely on a good logo and they use them on press releases, websites, business cards and other materials. We'll create an image that you can be proud of, and one that you can resize to work on a variety of different mediums.
Satisfying Customers
After creating designs that we believe will work to help build a business effectively and improve branding, we present the creation to our customers for their approval. They'll have time to go over the logo and request changes to it. We always take the time to ensure that our customers are completely satisfied with the finished product, which is why so many of our business customers are still relying on their logos today, even years after they were initially created.
If you live in the areas listed below, give us a call today and learn how we can improve your business with a top-notch logo:
Santa Cruz • Scotts Valley • Aptos • Capitola • Soquel • Boulder Creek • Ben Lomond • Monterey • Los Gatos • San Jose • San Francisco • Oakland
Our design team is available 24/7 and we would love to work with you to show you the services we have to offer small and large businesses, individuals with small blogs and nationwide sales websites.